I am Done With Vicki Yohe And Shame On Her For Blasting The WORD NETWORK Over Minister Louis Farrakhan.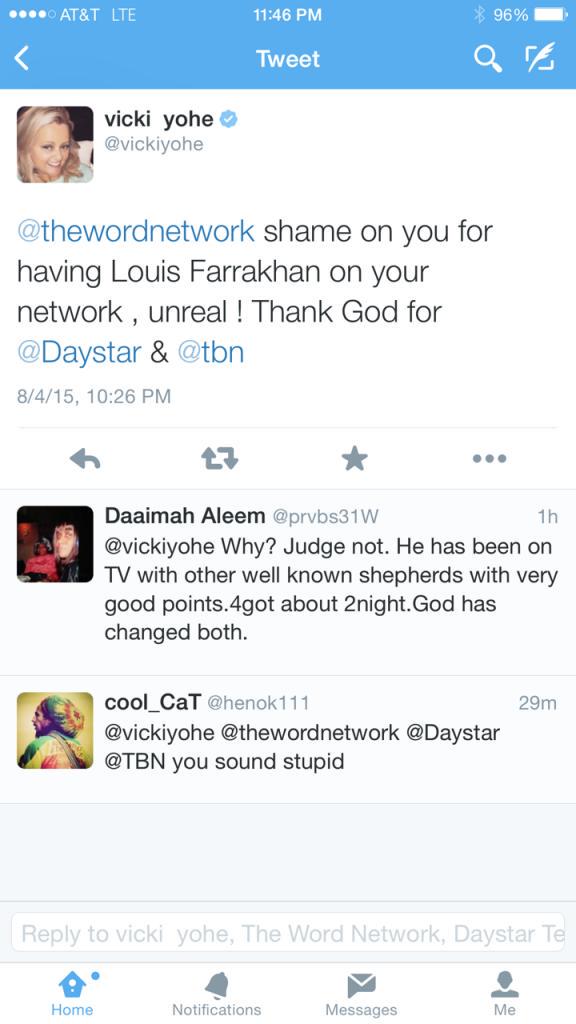 Readers, I'm done with Vicki yohe and her music, and with good reason. I'm tired of these right wing Christians claiming that the only Christians are them. To hell with that lie! According to social media, Vicki Yohe collects most of her monies from the majority Black church community in which she has now upset with the above tweet.
Pastor Jamal Bryant defends the WORD Network's inclusion of Muslim Leader Louis Farrakhan. The nerve of her to say "The owners of
The WORD Network are NOT Christians.
" I don't see this as joining religions.. I see this as two leaders of different religions joining to save lives.. #BlackLivesMatter. She will never collect another coin of mine.