Fix It Jesus: North Carolina Pastor Plans To Arm Church Members??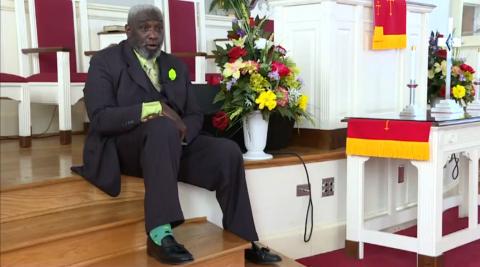 Readers, Reverend Melvin Clark of Washington Missionary Baptist Church, a pastor at a Shelby, North Carolina church plans to take 10 parishioners and turn them into trained security guards.
"

It's putting a plan in action that we interfaced with our local law enforcement. People will begin to take matter into their own hands because they believe there is no plan in place,

"

he argues.
Right now, the church has surveillance cameras. To get inside, with exception to a few times a day, you have to be buzzed in. Clark says that's not enough. Nearly three months ago a gunman opened fire at Emanuel AME Church in downtown Charleston, South Carolina. Nine people were killed in the mass shooting. This past Sunday two men were arrested for bringing guns into a place of worship in Charlotte. "That's the motivation," said Clark. "What is the plan of action if something happens?"
Source: