Church Announcement: Word Network 7 Last Words at Empowerment Temple 2015!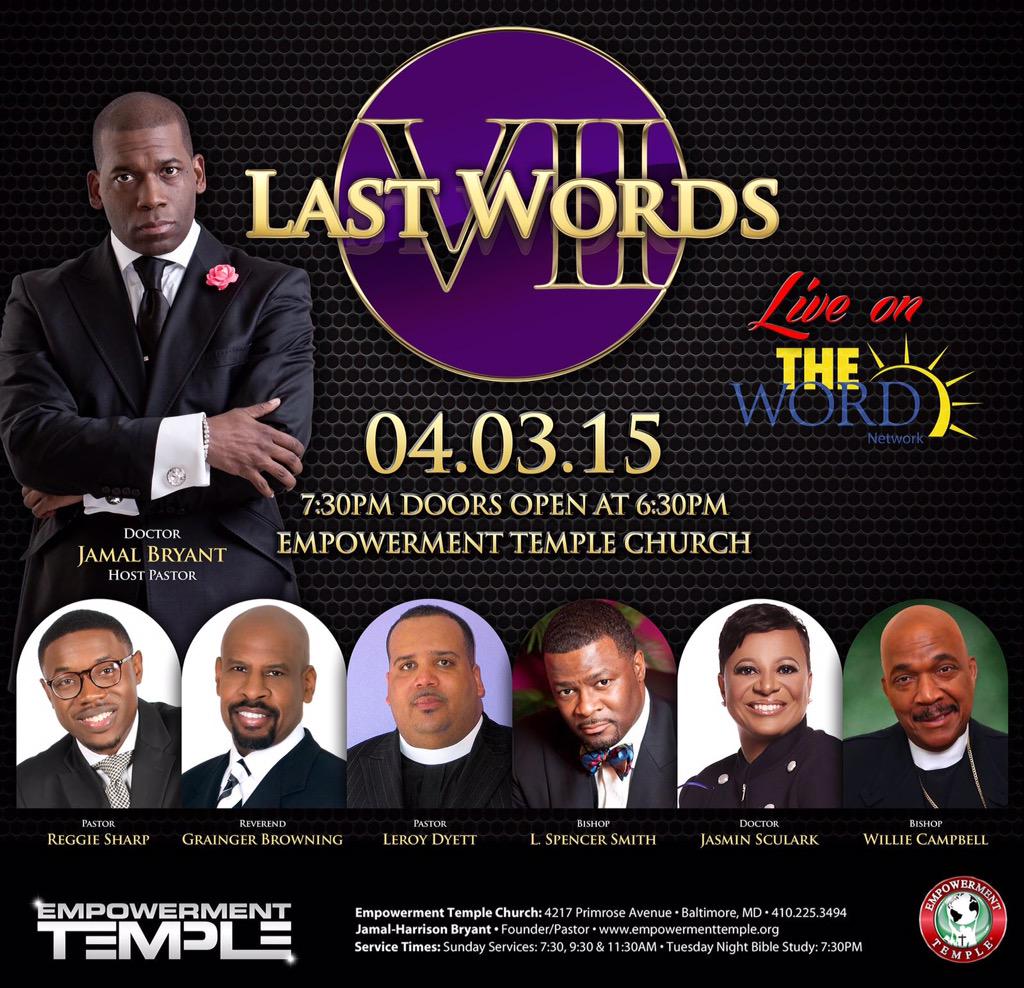 The last seven words of Christ services has been a long-standing tradition within the mostly black church community. Once again, "The Seven Last Words" program will be hosted by "the word network" April 3, 2015 at Empowerment Temple Church in Baltimore MD.
Featuring preach "Blackman" himself Pastor Jamal Bryant, Doctor Jasmin Sculark, Pastor Reggie Sharp, Pastor Leroy Dyett, Bishop L. Spencer Smith, Bishop Willie Campbell, and Reverend Grainger Browning. Doors open at 7:30pm.. It's Going To Be Epic.
Christ Jesus died on the Cross to redeem mankind, to save us from our sins because of his love for us. As recorded in the Gospels of Matthew, Mark, Luke, and John in the Holy Bible, Jesus Christ was mocked, scorned, and tortured in the praetorium. He carried his cross up the Via Dolorosa in Jerusalem to Calvary, was nailed to the Cross and hung between two common criminals, and suffered an indescribable end, recalled by the Church on Good Friday of Holy Week.