Question For Pastor Perry Stone?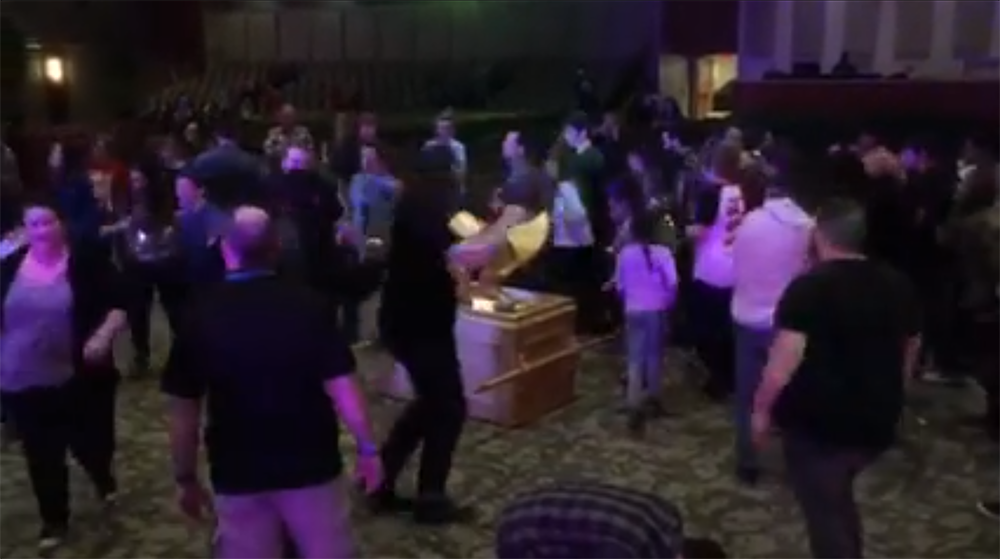 The below video was taken at Pastor Perry Stone's Church and is gathering a lot of attention. Some folks say we're pretty sure this isn't a Christian form of worship. In fact, it resembles the type of worship used for the Golden Calf. But, this time the Golden Calf has been replaced with a replica of the Ark of the Covenant. I think this is total deception to take the this out of context, and then teach young people to pay homage to it.
Facebook comment:
This is NOT New Testament worship. Not even close. When the children of Israel did this, God severely judged them. God looks at our heart, but He also looks at our actions. You cannot divorce the two. Is kneeling in front of a statue of Mary acceptable as long as your heart is worshipping God? NO! Idolatry in any from is severely condemned by God. We are to worship Him in spirit and in TRUTH. This is neither.