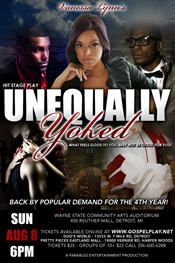 QUESTION

:

Please explain the "unequal yoke" of 2 Corinthians 6:14.

"Do not be unequally yoked together with unbelievers. For what fellowship has righteousness with lawlessness? And what communion has light with darkness?"Do it mean fellowship with an unbeliever is sin?

That's a question I have received from a reader via email....I would love for my readers to answer the question in the comment section...