Church Announcement: Dr. Juanita Bynum Has A New Interest.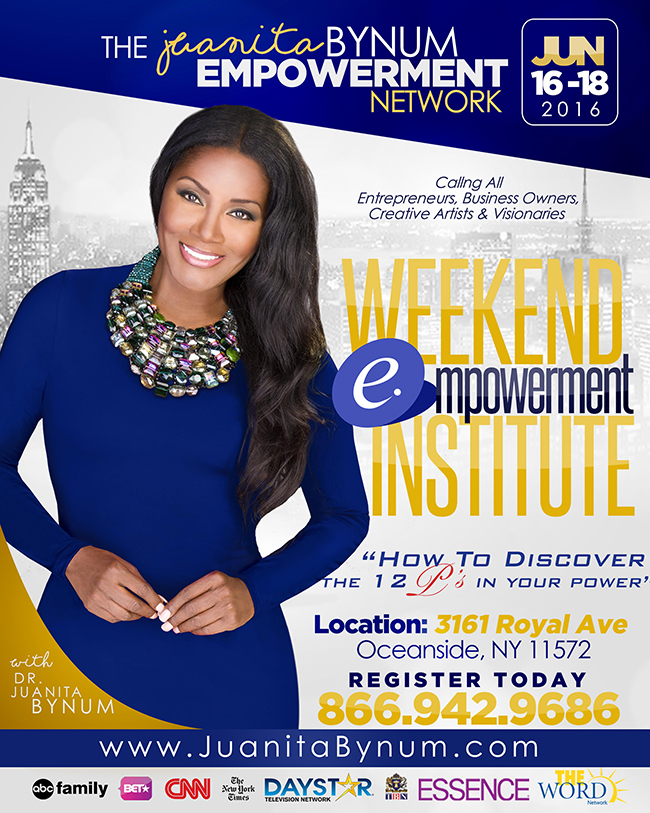 R
eader, join Dr. Juanita Bynum for a weekend of strategic vision planning, business development, entrepreneurial branding, and life changing empowerment teachings that will propel your visions into successful realities and give you the keys to not only reach new levels of success but maintain it as well!
Thursday, June 16, 2016 - Saturday, June 18, 2016. In this weekend, you will learn 12 points that will help you put the "P" back in your POWER!