B.B King Left The Church To Never Return: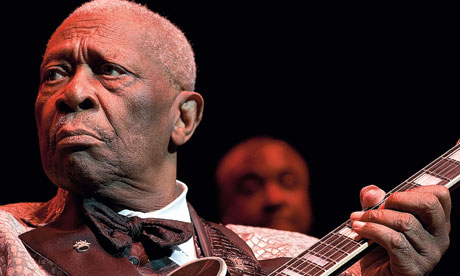 This is a beautifully written obit for an American icon. Surprisingly B.B. King first learned music from the African American churches of the Mississippi Delta. But later in his life and career he didn't find the church to be to welcoming.
How the church gave B.B. King the blues!