Say What? Preachers Of Detroit Got An Official Watch Party!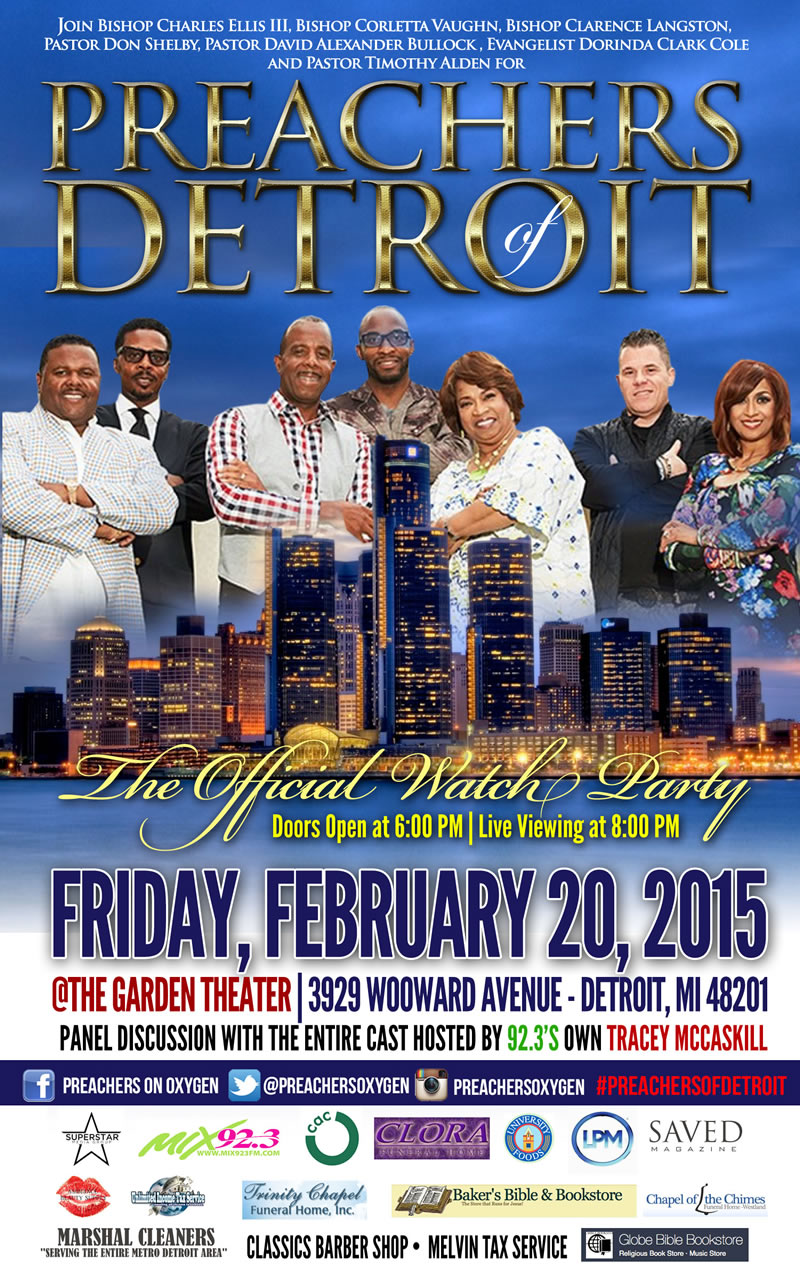 I tell you what, the hype and excitement surrounding the upcoming new Oxygen series Preacher of Detriot are in full effect. Folks in and around the Detroit area can join Bishop Charles Ellis III, Bishop
Corletta
Vaughn, Bishop Clarence Langston, Pastor Don Shelby, Pastor David Alexander Bullock, Evangelist Dorinda Clark-Cole, Pastor Maurice Hardwick, and Pastor Timothy Alden for PREACHERS OF DETROIT:
The Official Watch Party, Friday, February 20, 2015 (Doors open at 6:00 PM / Live viewing at 8:00 PM). Panel discussion with the entire cast. Hosted by 92.3's own Tracey McCaskill.
At The Garden Theater, 3929 Woodward Ave., Detroit, MI 48201