Lord Have Mercy The Gullible Lapped Up Tina Campbell First Sermon! Or Was It Her Testimony?
I am saying this one more time the
"Gospel Message"
is not about us. (No disrespect at all to Tina Campbell) If your goal is to fill a church building on Wednesday nights and Sunday morning with gullible people who are not looking for a change. Then, all you need to do to accomplish said task is taking a popular gospel music artist and put them in the pulpit, BOOM!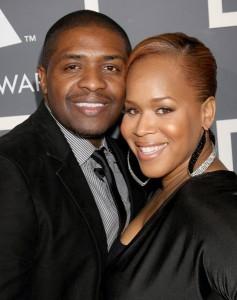 According to
The Christian Post,
Tina Campbell preached her first sermon in front of a congregation last Sunday. Her sermon title was
"We Shall Overcome Today
," a message inspired by her struggle just a few years ago. Reported in 2013, Tina's marriage was on the rocks when Teddy's repeated infidelity was exposed. Instead, of giving up, the couple fasted and prayed and asked the fans to join them.