ATTENTION! URGENT! Sound The Alarm!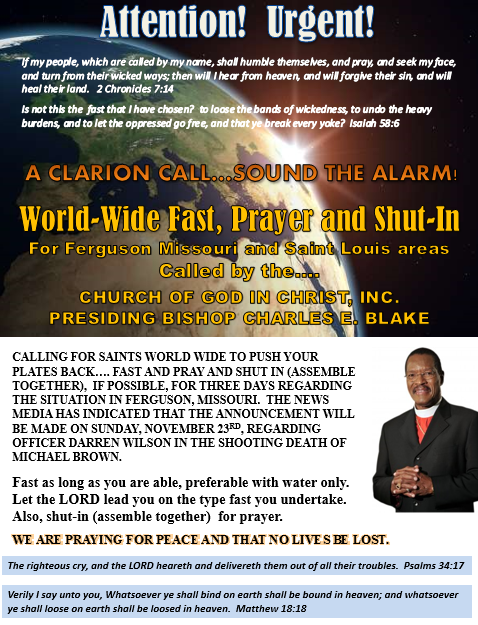 COGIC, is calling for saints all over the world to push back their plates, fast, pray and shut-in if possible for 3 days, regarding the situation in Ferguson Missouri.
The media have indicated the Grand Jury's decision regarding Officer Darren Wilson and the shooting death of Michael Brown will be announced on
Sunday, Nov. 23rd.