Being A Gospel DJ On A Hard Core Hip Hop and R&B Station Pays Off For J.J. Hairston In A Big Way!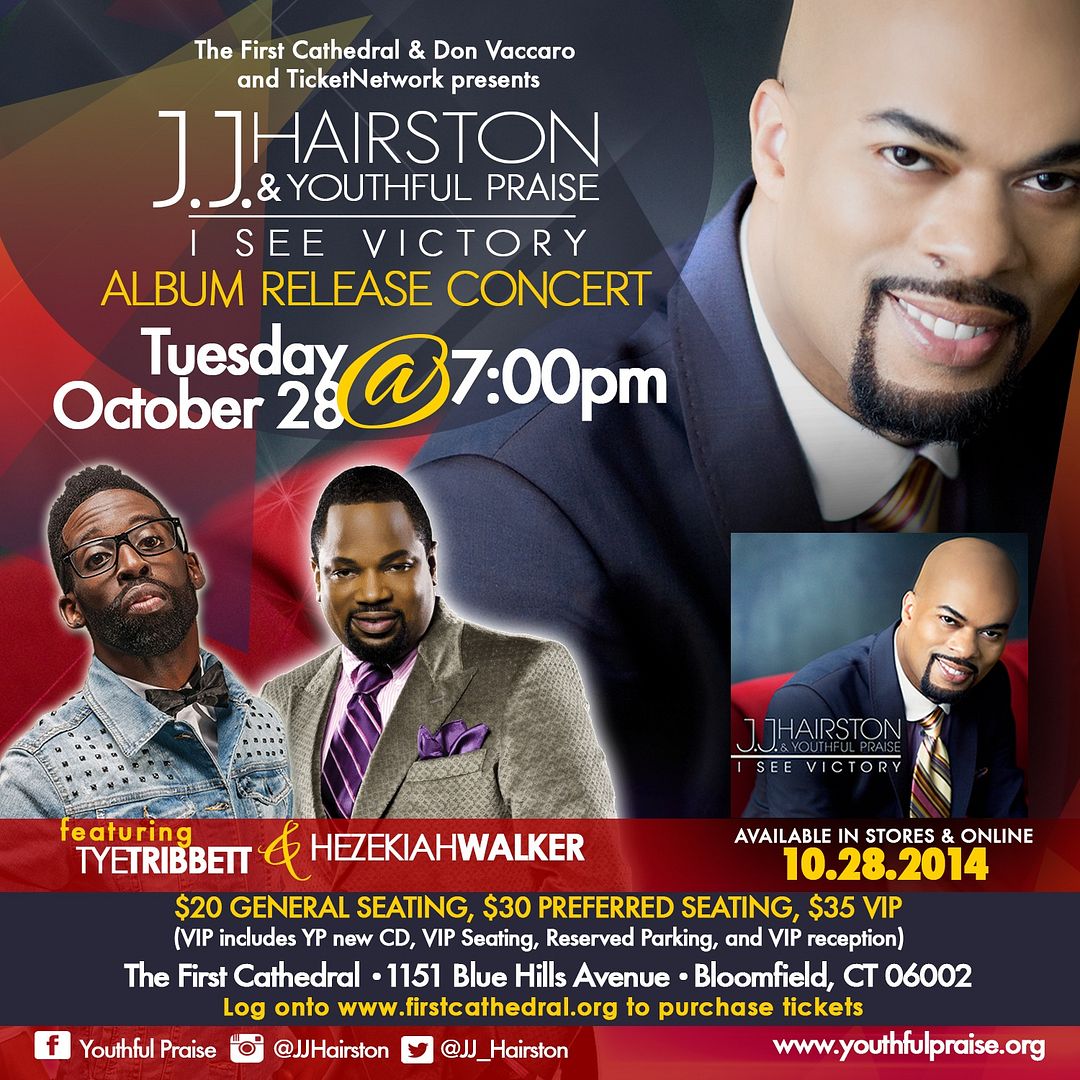 The First Cathedral!
THE J.J. HAIRSTON & YOUTHFUL PRAISE album release concert with Tye Tribbett and Hezekiah Walker, is tonight, Oct. 28, at 7 at The First Cathedral, 1151 Blue Hills Ave., Bloomfield. Tickets are $20, $30 and $35.
Nice article: J.J. Hairston said when a "really hard core hip hop" station asked him to be on the air, he says, "I couldn't turn down the opportunity to introduce a whole new audience to gospel music." People who would normally not go to church or don't go to church are being exposed to the message through the music.
That's what I thought was the biggest opportunity, which is why I agreed to do it. It wasn't about money or even the need to increase my name in the state," Hairston says. "It was more about spreading the message. And I can't think of an easier or better way to do it than through one of the biggest radio stations in the state."
Well, alright then
, seventh live recording.