Rhetoric 2014: "The Fall" How Sin Changed The History Of The World.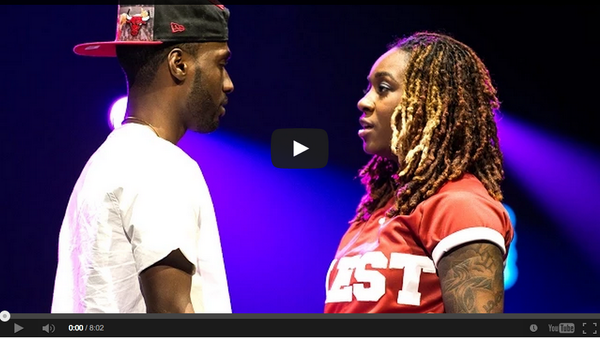 "I can still see the apple stuck in your throat. Adam, swallow your pride" snap! snap! snap!
RHETORIC is the largest and the fastest growing spoken word event in the world. The event last week sold out and had to turn people away at the door. If you missed the highly anticipated performance by Jackie Hill-Perry and husband Preston, then you are in for a real unique and creative treat entitled "The Fall". Adam and Eve let sin change the history of the world. At first their inclination was to accuse one another. Hear Preston and Jackie take us into the fall and how through humility and forgiveness, no sin is too great to reconcile.
Goodness it's so great to see how far God has brought this
couple. Awesome!