Thirteen Year Old Who Became A New Born.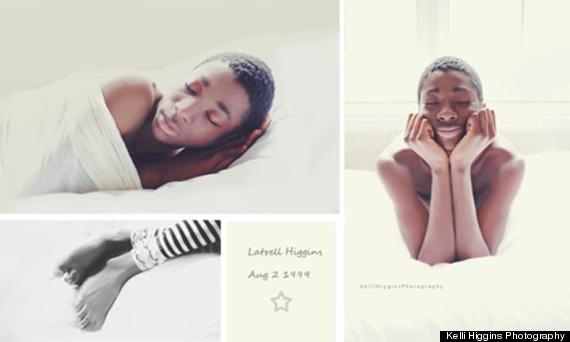 Everything that has gone viral on the world wide net isn't necessarily good/bad. One Facebook photo that was posted yesterday is making BIG headlines. Latrell Higgins, a child who was adopted at age 10, asked his parents to let him take 'newborn' 13-year-old photos because he never got them when he was a child. The image was later posted to Facebook, and has been shared thousands of times.
I am sorry, but I think and feel that they went about this in the wrong way…
.
and not to mention it's a little disturbing. I do believe that they had the best of intentions and their hearts are definitely without question and beyond doubt in the right place. Don't get me wrong I believe there are many ways they could have come up with to make this young MAN feel like part of their family. I understand that there are a lot of people who think this is a good thing but I don't. What if there is's a deeper issue here for this young man that they don't know about?
Great read over here!