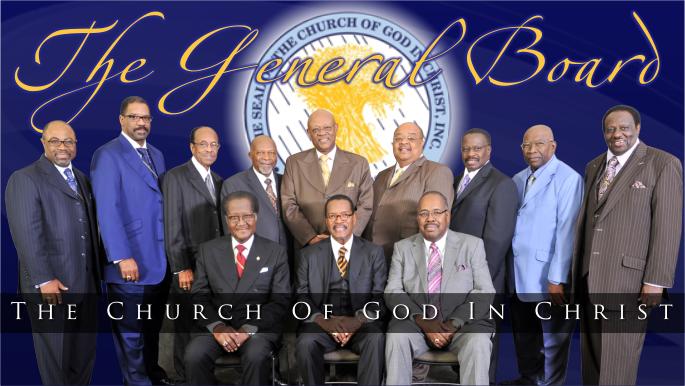 http://www.cogic.org/administration/executive-branch/the-general-board/
The votes are in and the COGIC organization has decided to elect a new general board and also have decided to keep Presiding Bishop Charles Blake as its head. This is in spite of
the loud rumbling
and grumbling among some of the saints within the organization.
The General Board of the Church of God in Christ, Inc (COGIC) is responsible for establishing and executing policies for the membership, as well as sustaining and perpetuating spiritual order within the Church.
These twelve bishops, chosen from the Board of Bishops, are voted into office by the General Assembly for a term of four years. Executive decisions made by the General Board are final unless revoked or modified by the General Assembly. The General Board convenes three times a year for official meetings in the months of April, November and at the time the presiding bishop deems necessary. The Presiding Bishop of the Church Of God In Christ is Bishop Charles E. Blake, pastor of West Angeles Church Of God In Christ in Los Angeles, CA.
Through his leadership the board has continued its vision which is based on Titus 1:5, in which the Apostle Paul appointed Titus to lead the people of Crete as an elder. Bishop P.A. Brooks, 1st Assistant Presiding Bishop and Bishop Jerry W. Macklin, 2nd Assistant Presiding Bishop serves as Presiding Bishop Blake's special aides on the General Board. As the spiritual leadership of 6.5 million members worldwide, the Church Of God In Christ General Board has a Pentecostal vision to carry out a message of salvation through faith in Jesus Christ.
Source Here!