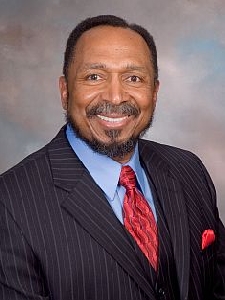 Bishop E.W. Jackson Sr. has issued an Open Letter To The Black Church Community....In keeping with a promise he made to set the black community free from the "death grip" of the Democratic Party.
Bishop Jackson's Open Letter accuses the Democratic Party of championing abortion, which disproportionately destroys unborn black children....He also accuses the Democratic Party of advancing the homosexual agenda, which most black Christians oppose.
"Democrats are also pushing homosexuality. Their plan includes re-educating Christians in the military to compromise their commitment to the Biblical view of same sex relationships. How long can we vote for those who support policies which defy God, before we must answer to Him for it?" Jackson left the Democratic Party in 1982 because of what he called "an ungodly agenda inconsistent with Christian values."
Article Here!